Land – for living, Sale, Sabinov, Slovakia
more pictures
We sell exclusive land plot with an area of ​​1111 m2 in a recreation area near the Drienica ski resort, suitable for building houses or holiday home. It consists of two plots: 555 m2 and 556 m2. The land is slightly sloping, paved access road, utilities-gas, and electricity at the land, water courses (solves the sewerage and municipal water supply). It is located in the construction area cottager. Excellent location near the recreation center, which is equipped with: ski lifts, indoor swimming pool, restaurants, shops, public transport zastávka.Uvedená price includes overhead and fees. For more information, call: 0903855561.0918118565.


personal property
active
water well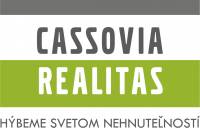 CASSOVIA REALITAS Košice s.r.o. branch CASSOVIA REALITAS Prešov, Prešov
Námestie mieru 1
Prešov 08001
0903 655 552
0918 118 565
info@cassoviarealitas.sk
www.cassoviarealitas.sk.cassoviarealitas.sk
Eva Marcinová
0918 118 565
marcinova@cassoviarealitas.sk
Your Listing seems interesting, please contact me.
You might also be interested in
32.824,00 €

14.000,00 €
Statistics
135624x Listing appeared in search results
1334x Listing viewed detailed
56x The offer was shown this month