Land – for living, Sale, Prešov, Slovakia
70,00 €/m2
mortgage possible
We sell flat land suitable for construction of family houses with an area of ​​692 square meters and 747 square meters, in the district Šalgovík Pres. The property is located in a new location by entering the asphalt road, street Teriakovská and then the road is paved and compacted macadam. Directly on the site's electrical box, gas, sewer and water. The zone has skolaudované electricity and gas, water and the channel is transmitted VVS always at the same time, which is a prerequisite Built about three months. The land is also included share in the driveway. Land area of ​​692 square meters has a width of 20 meters x 34.6 meters. Land area of ​​747 square meters with an area of ​​22 meters x 34 meters. In this section you will find only Šalgovík newly created zone and therefore a new building, surrounded by nature, without the bustle of the main road, walking distance to the city as well as the settlement section where you can find all civil vybavenosť..školy, kindergartens, shopping centers, services, bicycle path, clinic , gas station, outdoor swimming pool, ... if you are interested contact me on 0903655552,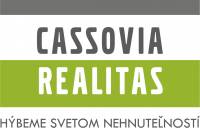 CASSOVIA REALITAS Košice s.r.o. branch CASSOVIA REALITAS Prešov, Prešov
Námestie mieru 1
Prešov 08001
0903 655 552
0918 118 565
info@cassoviarealitas.sk
www.cassoviarealitas.sk.cassoviarealitas.sk
Timea Horňáková
0903 655 552
hornakova@cassoviarealitas.sk
Your Listing seems interesting, please contact me.
You might also be interested in
26.900,00 €
Statistics
29728x Listing appeared in search results
469x Listing viewed detailed
105x The offer was shown this month