Land – for living, Sale, Prešov, Slovakia
more pictures
24.270,00 €
mortgage possible
We sell the last building lots in a new zone of Šalgovik - Pres. Land area of ​​500, 532, 583 and 700 square meters. On the land are already network and the water channel and out in the approval state electricity - approved; gas in a section not ... Access road - municipal asphalt up to the entrance to parcels and subsequently reinforced macadam - present status, which will be given to the state recycled asphalt and no later than 7/2017. The price of land 500 m2 - € 30.000, 532 m2 - 24.270, -EUR - land has some limitations and electric poles on the boundary, 583 m2 - 33.000, -EUR, 700 m2 - 42.000, -EUR. The edge portion of Presov guarantees beautiful scenery, good access to the city center, new site, new buildings, availability of public transport and avoid the bustle of the city. The joy of coming home after work and weekend rest no one will interfere. If it is interested contact me on 0903655552 ...
active
public water-supply
230/400V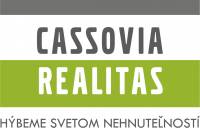 CASSOVIA REALITAS Košice s.r.o. branch CASSOVIA REALITAS Prešov, Prešov
Námestie mieru 1
Prešov 08001
0903 655 552
0918 118 565
info@cassoviarealitas.sk
www.cassoviarealitas.sk.cassoviarealitas.sk
Timea Horňáková
0903 655 552
hornakova@cassoviarealitas.sk
Your Listing seems interesting, please contact me.
You might also be interested in
39.500,00 €
Statistics
107650x Listing appeared in search results
952x Listing viewed detailed
101x The offer was shown this month