Land – for living, Sale, Prešov, Slovakia
more pictures
49,00 €
mortgage possible
We sell land in the district Solivar - Presov Silent Valley with construction bungalow-type house. Land for the construction of know preparcelovať at 500 to 600 square meters in the central part without the grove, but be careful about only 5 parcels of the area. The land is flat and is divided into building land, gardens and woodland. Location The Silent Valley is a city quarter, of which accrue to it all benefits the city as public lighting, Waste removal, road maintenance, public transport. All networks are directly on the land - water, gas, sewer, electricity. The price of land is already equipped with planning permission for siting. In the area it is even more to choose from and land are in a different area from 702,732,761,784,839,876,947,961m2 and more .... To select a different area, width and length, in the forest or in the middle of, or near creek, mountain view and sulfur sides. The price for building land and garden is 49 euros / m2. Grove sells for 10 euros / m2 ..., the introduction of public transport to the land will be in the near future ... In the area up to 98 parciel.z which is sold around 60% ... Beautiful quiet location outside the bustle of the city ... ..V if interested contact me on 0903655552 ..
corporate
active
yes
public water-supply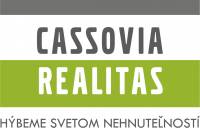 CASSOVIA REALITAS Košice s.r.o. branch CASSOVIA REALITAS Prešov, Prešov
Námestie mieru 1
Prešov 08001
0903 655 552
0918 118 565
info@cassoviarealitas.sk
www.cassoviarealitas.sk.cassoviarealitas.sk
Timea Horňáková
0903 655 552
hornakova@cassoviarealitas.sk
Your Listing seems interesting, please contact me.
You might also be interested in
Statistics
117743x Listing appeared in search results
1027x Listing viewed detailed
38x The offer was shown this month