Villa, Sale, Prešov, Slovakia
more pictures
We sell luxury house - Villa only difficult part of a closed society of the architectural complex of five houses in a quiet residential area, near the town of Presov. Exclusive housing development is situated on flat land with an area of ​​2,578 square meters. This magnificent architecture of monumental proportions conveys a feeling of well-being, harmony, unity and human architecture. Its distinctive features and forms are consistent, logical, functional, aesthetic and sensual. They express the harmony of the whole and layout. Electronic entrance gate, paved access road and parking spaces, some 100 ornamental trees, rocks, lake, waterfall, tennis court ... it's all part of the complex. The villa is one storey with two attic floors, ground floor: vestibule, hall, kitchen with pantry and dining area, open hall into a space with a fireplace, bedroom with bathroom and toilet, toilet, laundry room, utility room, 2 car garage with electronic gate, pool, WC sauna and exit to the terrace. 1 attic floor: 4 times including one room with bathroom, bathroom with toilet where there are 2 sinks, shower and bath, library, gallery with billiards, lounge with kitchenette. 2 attic floor: hall, library - gallery. Wield influence beautiful architecture, environment, surroundings, clean the structure of the interior and attention to detail and used material / outer walls POROTHERM 44 mm, interior walls brick, roof 2 saddle roofs interlaced with atypical dormers, roof plane Nobasil asphalt shingles with slate sanding. polystyrene insulation, interior plaster smooth lime, cement or gypsum attic, exterior plasters -ušľachtilá smooth plaster mixtures, surface hardwood stairs - Larch, doors, frames and windows - hardwood windows - two and three-layer glazing French sliding doors, flooring - flooring, moldings, cork, large parquet - wood, ceramic tiles, central heating-heat - floor, attic radiator, dividing surround wall in the kitchen hand-painted zavoskovaním bee honey, fireplace insert with auto thermal and vents to the attic, wooden handrail on the staircase twisted in an arc in the direction of the staircase, handmade wooden lamp in the billiard room - solid, staircase to the pool marble - granite - hand-carved shells on the scale, hand-hammered shell on the wall of the pool, sauna at peace pool - counter, massage jets, whirlpool, lighting, heating, depth 1.30 m, sink pear, wooden ceilings, beams, ceiling backlight, wardrobes in bedrooms, quality sanitary Stark devices and tailored, private well with irrigation, tennis court, lake, waterfall, outdoor fireplace and many other elements that all part of the property. Nearby are schools, kindergartens, shopping centers, services, offices, handball hall, sports fields, playgrounds, restaurants, guest houses, hotels, public transport, railway station 500 m, to the city center 2min walk ... If you are interested contact me on 0903655552, two hundred and fifty thousand left, do not miss.
2578 m²
370 m²
600 m²
600 m²
active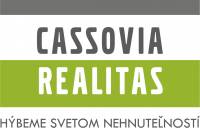 CASSOVIA REALITAS Košice s.r.o. branch CASSOVIA REALITAS Prešov, Prešov
Námestie mieru 1
Prešov 08001
0903 655 552
0918 118 565
info@cassoviarealitas.sk
www.cassoviarealitas.sk.cassoviarealitas.sk
Timea Horňáková
0903 655 552
hornakova@cassoviarealitas.sk
Your Listing seems interesting, please contact me.
Statistics
86187x Listing appeared in search results
2043x Listing viewed detailed
8x The offer was shown this month