Family house, Sale, Prešov, Slovakia
more pictures
175.000,00 €
mortgage possible
We sell the family house type bungalow with shoes and an area of ​​160 square meters of usable area, in the district Ľubotice, Prešov. House with overall dimensions of 10,50x12,50 m ie. built-up area of ​​131 square meters. The house meets the requirements of even the most demanding clients. Exclusive solution, ready building up a slight slope in the house thus creating about 50 cm elevation of the house. Composition of the house: 5 times room, living room, kitchen, pantry, 2 times a bathroom with toilet and separate toilet - can be placed and shower, closet, hallway and vestibule. All networks directly on the site. Essentials such as project documentation and building permits are available, the construction of the stage of completion. Do not miss the opportunity of the offer, only two homes available and only one is with the poker, then already in the zone there is no other option because everything is sold out. This is a position on a hill Ľubotickom by the Siberian street. Dwell with good amenities and accessibility to public transportation. View allows you to have exactly at hand .... Peripheral masonry Ytong 30, 10 insulation, underfloor heating, gabled roof with an inclination of 25º, windows, glass walls and doors with triple glass insulation, landscaping and fencing of land already included as well complete house turnkey, fencing, landscaping and a land area of ​​409 square meters, together with a share in the driveway. The house is designed and attic, because it is equipped with a roof high enough and that about 70 m2 area ..... which was established 2 times room, closet and bathroom.
If it is interested contact me on 0903655552 .......

409 m²
131 m²
160 m²
160 m²
5
new Building
reserved
Ytong
unfurnished
yes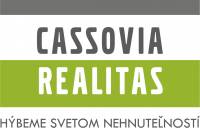 CASSOVIA REALITAS Košice s.r.o. branch CASSOVIA REALITAS Prešov, Prešov
Námestie mieru 1
Prešov 08001
0903 655 552
0918 118 565
info@cassoviarealitas.sk
www.cassoviarealitas.sk.cassoviarealitas.sk
Timea Horňáková
0903 655 552
hornakova@cassoviarealitas.sk
Your Listing seems interesting, please contact me.
You might also be interested in
110.000,00 €

205.800,00 €
Statistics
83666x Listing appeared in search results
505x Listing viewed detailed
54x The offer was shown this month