Family house, Sale, Prešov, Slovakia
more pictures
390.000,00 €
mortgage possible
We sell exclusive Low-energy villa in a superb location where natural scenery adds amazing charm. It would appear that the property is in a deep forest, but the opposite is true, villa / bungalow / it is marginal and populated part of Prešov - Vydumanec, the reach of public transport. Useful area of ​​the house is 160 square meters. Land area is 2000 m2. Area of ​​the house consists of an entrance hall, toilet, kitchen, pantry, living room, 1 bathroom with shower, 1 x bathroom + bath, 2 x bedroom, hallway, closet, 1 bedroom, terrace, laundry, garage, cellar. Bedroom has an entrance through the hallway where there is a built-in wardrobe, which is a separate part of the children's room from the parent and also has its own bathroom .... House - wooden house is spacious and sophisticated in detail, with quality materials and high-quality brand appliances as well as plumbing and all other parts ... SAPELI, kitchen Gorenje appliances - Gorenje, Bosch refrigerator 2 door with ice maker, built-in multifunction oven, ceramic hob, .. condensing boiler Junkers, stone sinks, ceiling lights, security windows - tempered glass , fitted wardrobes, roof Bramak and many modern details. Landscaped yard - pavement in combination with lawn and rock garden, small garden on the side of the house, back of the house - entrance to the terrace from the living room, and the cascade part of the land where the cellar excavated in the hills and a nicely landscaped supporting wall. At the rear of the plane of the cascade continued further possibility of building a house holding .. The whole is situated so that the connection from the main road. The advantage of building solutions such as wooden house lies in the fact that it is the best solution for asmatické disease. Rapid heating of the house - gas € 60 / month, electricity 100 euros / month. The house has its own sewage and is connected to the water supply. It is also the possibility of using the attic of the house, currently used as storage space, but it is possible there to make another room. To the city center, about 5 minutes by car ..... Photo and price of RK. ... If you are interested contact me on 0903655552 .....
2000 m²
190 m²
190 m²
160 m²
personal property
new Building
active
yes
public water-supply
230/400V
yes
yes
wi-fi
yes
yes
no
no
yes
yes
yes
yes
wooden construction
partly furnished
yes
original condition
yes
yes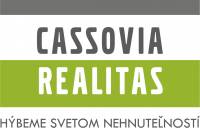 CASSOVIA REALITAS Košice s.r.o. branch CASSOVIA REALITAS Prešov, Prešov
Námestie mieru 1
Prešov 08001
0903 655 552
0918 118 565
info@cassoviarealitas.sk
www.cassoviarealitas.sk.cassoviarealitas.sk
Timea Horňáková
0903 655 552
hornakova@cassoviarealitas.sk
Your Listing seems interesting, please contact me.
You might also be interested in
Statistics
120724x Listing appeared in search results
2013x Listing viewed detailed
120x The offer was shown this month