Family house, Sale, Prešov, Slovakia
more pictures
98.990,00 €
mortgage possible
Unique offer for sale NOVOSTAVBA- VÝSTAVBA..POZOR if only 5 plots with an area of ​​500-600 square meters of housing ... in a family house type bungalow DLA their choice and therefore construction in the woods surrounded by beautiful location, away from the bustle of the city with views of the mountains and sulfur hillside sOLIVAR - Silent Valley, Prešov. We build 4 room bungalow with a floor area of ​​97 square meters in the given location on a plot area of ​​500 square meters at a price of house and land with 98,990 euros. All networks are directly on the land - water, gas, sewer, electricity. 2 times French doors, door handles, floor heating, painted in white ..... song bungalow: hall, 3 x bedroom, living room with kitchen, 2 bathroom with WC times. DLA can track the bungalow requirements change. Dom material - Ytong Lambda 300mm insulation - Polystyrene 100mm Roof - gabled and hipped surcharge, plastic windows, heating - electric floor, preparing to fire - vents. Construction is ongoing communication, pavements, public transport and the introduction of the land ... in the locality to 98 plots, where it is still the choice of five parcels from 500 to 600 square meters in the central part and parcel of the size of 30 to 800 square meters and more ,, the wood or, or near creek ... ..... if you are interested contact me on 0903655552 ..
500 m²
116 m²
500 m²
97 m²
4
personal property
new Building
active
yes
public water-supply
230V
yes
yes
yes
yes
no
no
yes
no
yes
yes
Ytong
unfurnished
yes
yes
no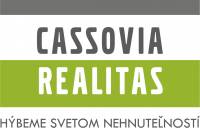 CASSOVIA REALITAS Košice s.r.o. branch CASSOVIA REALITAS Prešov, Prešov
Námestie mieru 1
Prešov 08001
0903 655 552
0918 118 565
info@cassoviarealitas.sk
www.cassoviarealitas.sk.cassoviarealitas.sk
Timea Horňáková
0903 655 552
hornakova@cassoviarealitas.sk
Your Listing seems interesting, please contact me.
You might also be interested in
39.000,00 €

330.000,00 €
Statistics
143704x Listing appeared in search results
2034x Listing viewed detailed
117x The offer was shown this month