Building, Sale, Stará Ľubovňa, Slovakia
more pictures
100.000,00 €
mortgage possible
We sell a monumental building of the former manor house in the village Plaveč district kindom. The manor house is built in the center of the village in the vicinity of local communications. The manor is mounted on a plot area of ​​3213 square meters, the access from the street leading along the building. The front of the building is octagonal, no one is rectangular, roof mostly gabled roof tile / plate. Drinking water - municipal water supply, sewerage - concrete septic system, electrical lighting and motor, lighting - incandescent, fluorescent, 360/320 V, local heating - storage heaters, lightning, in 1965 was carried out reconstruction of socially facilities- shower room, WC, showers, hot water distribution, electrical installation, roof replacement, heating. In 1992 extension from the north - a brick two-storey building, attic under a gable roof - offices, changing rooms, social worker. The building is in operation and works on now as warehouses. The building is well maintained with no signs of cracks or faults in the circuit. A swimmer is where? Only 15 km from Stara Lubovna and 10 kilometers from the Polish border. It is the beauty of the wide valley of the Poprad river in northeastern Slovakia where the hill carrying off the Plaveč castle ruins from the 13th century, where access on foot from the village Plaveč about 10 minutes to ruin. Luckily offered mansion is in a good working condition, which just recently got a new facade also referred photos even without the facade ..... Are you interested in your offer? If so do not hesitate to contact me 0903655552 ...
3213 m²
3213 m²
2500 m²
2500 m²
partly re-made
active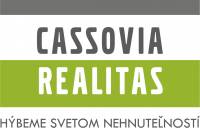 CASSOVIA REALITAS Košice s.r.o. branch CASSOVIA REALITAS Prešov, Prešov
Námestie mieru 1
Prešov 08001
0903 655 552
0918 118 565
info@cassoviarealitas.sk
www.cassoviarealitas.sk.cassoviarealitas.sk
Timea Horňáková
0903 655 552
hornakova@cassoviarealitas.sk
Your Listing seems interesting, please contact me.
You might also be interested in
Statistics
128661x Listing appeared in search results
2279x Listing viewed detailed
120x The offer was shown this month