Storehouses and Workshops, Sale, Vranov nad Topľou, Slovakia
more pictures
300.000,00 €
mortgage possible
We sell 13 annual production hall with an area of ​​1,100 square meters, located just 20 kilometers from Prešov in the direction of Vranov, the land area of ​​3,222 square meters. The hall is in a state of moving without immediate intervention - super condition. The building is connected to public water, sewer into its own tanks, heating of the gas connection, electricity connection. The building consists of a hall in which the built-in social-storey building. It is a one-floor single nave ground floor hall type HARD, supporting structural steel, masonry fill 40 cm, external plaster stucco, gabled roof, metal roofing, plastic double-glazing windows with shutters, floor molding, heating panel radiators, water supply and sanitation. Manufactory ground floor of the hall has an area of ​​933 m2 and 171 m2 1.NP background. If it is interested contact me on 0903655552 ....
3222 m²
1642 m²
1100 m²
1100 m²
reconstructed
active
brick
yes
reconstructed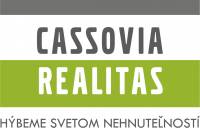 CASSOVIA REALITAS Košice s.r.o. branch CASSOVIA REALITAS Prešov, Prešov
Námestie mieru 1
Prešov 08001
0903 655 552
0918 118 565
info@cassoviarealitas.sk
www.cassoviarealitas.sk.cassoviarealitas.sk
Timea Horňáková
0903 655 552
hornakova@cassoviarealitas.sk
Your Listing seems interesting, please contact me.
You might also be interested in
99.900,00 €
Statistics
138297x Listing appeared in search results
1015x Listing viewed detailed
80x The offer was shown this month