Three bedroom apartment, Sale, Prešov, Slovakia
more pictures
1.025,00 €/m2
mortgage possible
How about living in a house where you can expect 4 bedroom apartment, duplex - bare + terrace + parking space indoor and outdoor garden-all at 1,025 euros / m2, Ľubotice, Prešov. Dwell on the boundary BEST CITIES AND MUNICIPALITIES IN Ľubotice -, NEW WARNING ..... if only four maisonettes in 2.radovke FOR SALE ...... We sell maisonettes in solo house. Living in a maisonette in bringing output to the third floor with no elevator, but our house is ditto as duplex and at the same easily the third floor, so ground floor entrance, private parking, with a bit of greenery and in the immediate proximity of such shopping centers as well as public transport and fast connection to all feeders. Maisonettes are offered with garage and terrace, with a land area of ​​248 and 297 square meters, with built-up area is 68 square meters, floor area is 116 m2. Building materials is Ytong Lambda 300mm insulation - polystyrene 100mm, roof rack, roof - Fatrafol, windows - white plastic zn.Rehau, saving underfloor heating - electric. The price of the house has underfloor heating embedded in the screed, fire, painting in white, leads the network ... and so holodom .Členenie home on the ground floor kitchen and living room - entry into the garden, bathroom, staircase to the mezzanine where the output terrace. On the first floor there are three bedrooms with closet, bathroom .. The construction already ends, do not hesitate and come compare and contrast the duplex house. Price 1025 / m2 x 116 m2 of usable area, ownership of the company and hence reclaimable ........... For more information on phone 0903 655 552 .....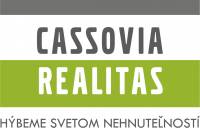 CASSOVIA REALITAS Košice s.r.o. branch CASSOVIA REALITAS Prešov, Prešov
Námestie mieru 1
Prešov 08001
0903 655 552
0918 118 565
info@cassoviarealitas.sk
www.cassoviarealitas.sk.cassoviarealitas.sk
Timea Horňáková
0903 655 552
hornakova@cassoviarealitas.sk
Your Listing seems interesting, please contact me.
You might also be interested in
Statistics
119193x Listing appeared in search results
1568x Listing viewed detailed
26x The offer was shown this month